Adult Carrie Krueger/Booregard Watterson is the wife of Darwin Watterson and the mother of Ranae, Kelsey, Eris, Carolina, Gwen and Plush.
Appearance
As a young adult, Carrie wore a skull barrette with horns on them. Her hair was drawn to one side which covered her left eye. She also became more curvy and human-like.
Her current look features her hair tied in a bun while some hair is let loose. Her barrette looks exactly the same as her normal one, except that her bow is lavender.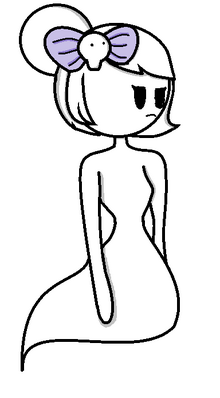 Personality
Carrie is loving,kind and selfless.She is also hard-working and strict when it comes to the family,despite the fact that she often asks Ranae to take care of her siblings because she is busy.
She can also be seductive when it comes to her husband (Darwin),which is the main reason why Darwin seems to be less mischievous as an adult.
Gallery