Duncan
Character Information
Gender:
Male
Also known as:
The Delinquent
Species:
Human
Age:
TBA
Friends:
Gumball, Darwin, Penny,Tobias, Tina Rex, Rocky,Gwen,Randy Cunningham
Enemies:
Miss Simian, Principal Brown, Jamie, Mr. Robinson, Mrs. Robinson, Courtney (ex girlfriend), Moe Howard, Curly Howard,Noah
Relatives:
Mother,

Father, Brothers, Grandmother, Aunt, Cousins (names unknown)

Occupation:
Student
First Appearance:
TBA
Voiced by:
Drew Nelson
Duncan is a punk rebel who was put in a youth detention center for his rebellious actions. Despite his hostile personality and fondness for criminal activities, he has shown that he is actually a good person at heart (although he insists otherwise at every opportunity) and generally gets along with most of his fellow competitors. The only character that he is scared of is Moe Howard because he gets beaten up for 24 hours by getting slaped, his nose and ears pulled, bop on the head and poked in the eye. It's Elmore Junior High , his challenge partners are Gumball and Darwin.
Audition Tape in Video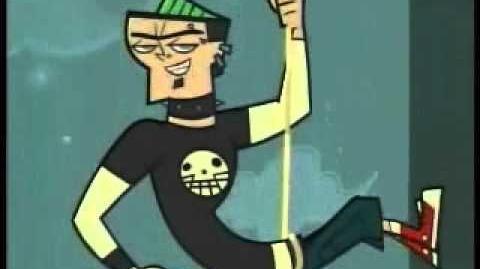 Ad blocker interference detected!
Wikia is a free-to-use site that makes money from advertising. We have a modified experience for viewers using ad blockers

Wikia is not accessible if you've made further modifications. Remove the custom ad blocker rule(s) and the page will load as expected.