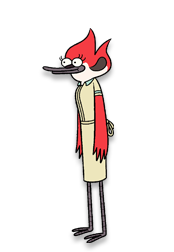 Margaret works at a coffe shop and is Mordecai's love interest. When she heard that Mordecai and Rigby went off to save the world with Gumball, Darwin, Young Autobot, and Grievous she stopped what she was doing and thought that she should also help them out.
Relationships
Enemies
Ad blocker interference detected!
Wikia is a free-to-use site that makes money from advertising. We have a modified experience for viewers using ad blockers

Wikia is not accessible if you've made further modifications. Remove the custom ad blocker rule(s) and the page will load as expected.