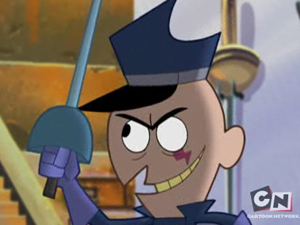 He is the principal of the Megaville Elementary. Reginald Peter Skarr is an retired general and Billy's one eyed freak of a neighbour who is very protective of his garden. He used to work for Hector Con Carne in Evil Con Carne, but quit. He hates Billy very much, is afraid of Mandy and wants Grim's supernatural scythe. He stole Grim's scythe once but thanks to Pud'n and Mindy, Grim got it back.
Ad blocker interference detected!
Wikia is a free-to-use site that makes money from advertising. We have a modified experience for viewers using ad blockers

Wikia is not accessible if you've made further modifications. Remove the custom ad blocker rule(s) and the page will load as expected.