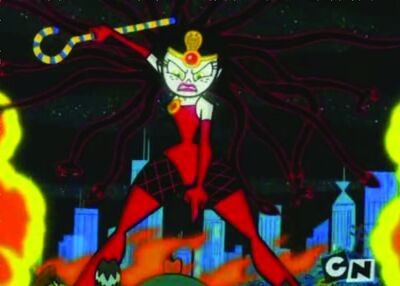 Sedusa vs Nicole
is the 13th Episode of the first season of
The Powerpuff Girls Crossover
. it the same as the
other one
Plot
Shockwave, Bane & Sedusa team up to destroy Nicole, Gumball, & General Grievous. But Nicole & Gumball quickly goes over to Sedusa, Shockwave, & Bane and yells to her that she hasn't won yet. Then starts fighting Sedusa. Sedusa throws Nicole around causing her to break her own property. Then, Nicole becomes extremely mad, and charged Sedusa, and grappling they break through a window and fell into sewer water. They fight under the water surface and after it was done, Nicole exits sewer water, and shows all of her own skin. Nicole using the Chemical X to erase their powers to Sedusa and rescue make Annie as normal and how to make good forever.
Characters
Gallerys
Ad blocker interference detected!
Wikia is a free-to-use site that makes money from advertising. We have a modified experience for viewers using ad blockers

Wikia is not accessible if you've made further modifications. Remove the custom ad blocker rule(s) and the page will load as expected.